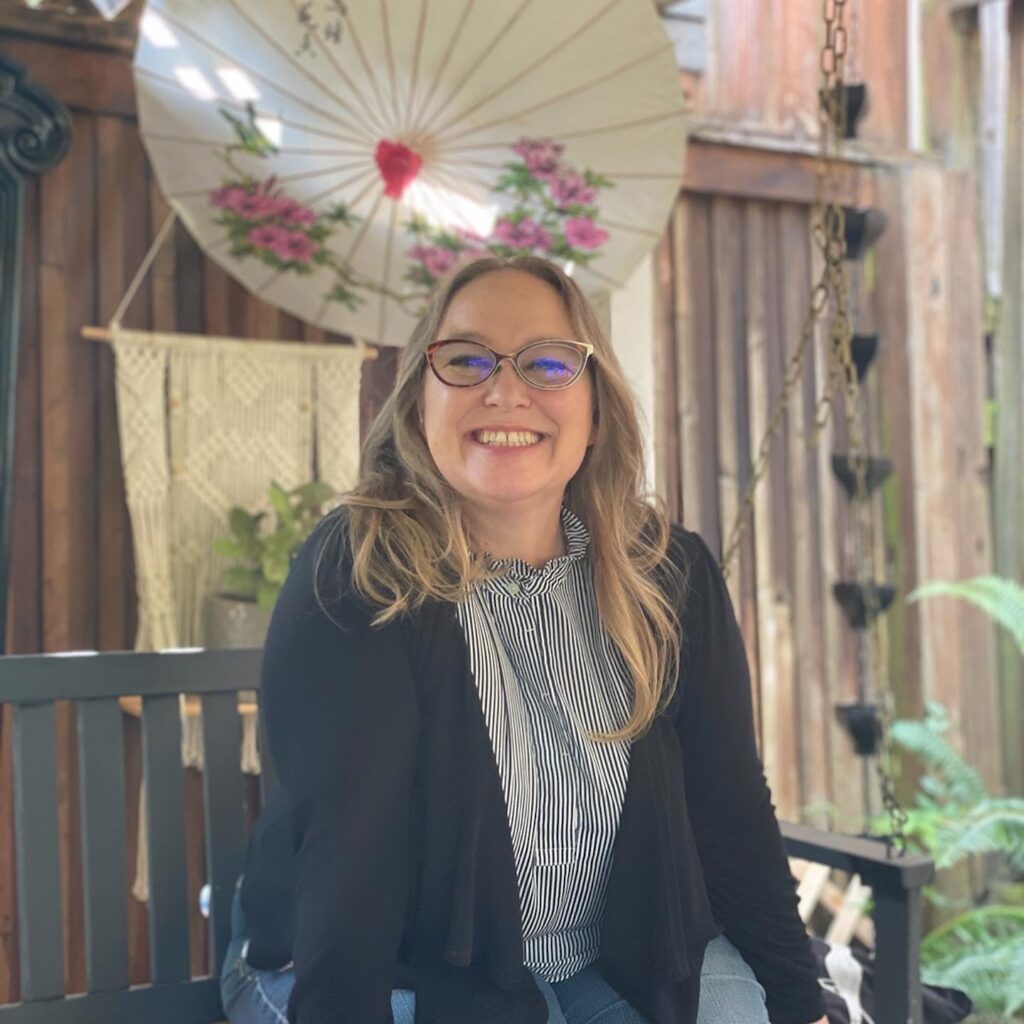 Hello. I'm Rowan.
I'm so glad you found me.
If you're anything like I was, you've been looking everywhere for help. Trust me, I know what it's like. Having raised a child with complex medical and feeding challenges, I have experienced, first hand, just how much a child's relationship with food can impact the entire family. That is why, as a 40 year old mother of 2, I returned to college to earn my Master's Degree in Communication Disorders and Sciences–a degree that includes feeding and swallowing evaluation and treatment. Along the way, I never lost my focus on children's feeding and have spent many years pursuing continuing education and experience related to helping children eat.
I spent 6 years serving as a hospital-based pediatric speech-language pathologist, where I specialized in feeding therapy from birth through childhood. In addition to being an ASHA certified SLP, I earned my Certification in Lactation Counseling in 2020, in order to support he developing skills of my youngest patients. My journey to help children with sensorimotor feeding challenges inspired me to pursue advanced coursework in both the Sequential Oral Sensory (SOS) approach and Orofacial Myofunctional Therapy (aka Myo). Training in Myo had the added benefit of increasing my effectiveness when treating persistent speech-sound disorders. Most recently, I completed education specific to children's feeding development via Feed the Peds, a course that has served to tie all my various trainings into a cohesive whole.
Links for courses and certifications have been embedded in several of the images below, if you would like more information about my coursework.
Training aside, I firmly believe in using a child-centered approach to help families learn how to support their child's developing feeding skills and relationship with food. It can be such a relief to see our children become more comfortable with a previously feared food or develop new oral skills. My goal is to help your family learn new and functional ways to support one another along your feeding and communication journey.
Certifications and Continuing EducatioN
Certifications: Speech-Language Pathology and Lactation Counseling.
All others represent advanced coursework. Additional education includes,
Wolf & Glass: Feeding and Swallowing Disorders in Infancy: Assessment …
Education Resourceshttps://www.educationresourcesinc.com › Courses
Ghaheri: Untying Ankyloglossia: The Impact on Infants and Children.